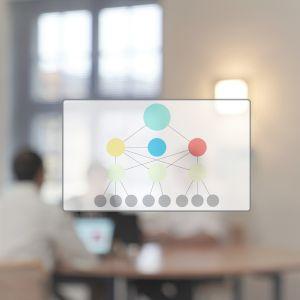 Quality assurance and inventory documentation
AlbrechtConsult accompanies traffic engineering projects (e.g. in the fields of traffic management, light signal control, …) throughout their entire duration. This includes the recording and analysis of requirements, the preparation of specifications and other tender documents as well as the subsequent construction supervision after the award of the contract. In close consultation with the client, the specifications of the contractor and later their implementation are checked and tested. For numerous municipalities, for example, the acquisition of new traffic computers or control centres was accompanied, as was the implementation of new, forward-looking interfaces. The migration of old systems to modern communication systems is also part of the portfolio.
Expert reports for courts and accident commissions
AlbrechtConsult acts as an expert for courts and accident commissions. AlbrechtConsult prepares signalling and traffic expert opinions in the field of "light signal control" in order to clarify facts in lawsuits. Of course, neutrality and objectivity and the consideration of the latest scientific and traffic engineering findings are guaranteed.
In addition, AlbrechtConsult investigates accident black spots at junctions that have been identified as weak points by accident commissions. On the basis of an infrastructural and traffic-technical analysis, proposed solutions for the sustainable improvement of traffic safety are developed, taking into account the traffic handling. Upon request, the results can also be presented to the Accident Commission.
Investor consulting
AlbrechtConsult understands investor consulting as covering all investor needs from the assessment of the traffic environment of a planned development to detailed traffic analyses and forecasts and a feasible concept for the design of the traffic facilities.
AlbrechtConsult advises and supports investors within the framework of necessary planning approval and approval procedures or their adaptation, thus building bridges to municipalities and state administrations. AlbrechtConsult's range of services is rounded off by the involvement of public authorities and the support of the responsible road traffic authorities.
Within this framework, AlbrechtConsult covers the following services:
Determination of data bases
Traffic analyses and forecasts
Planning and dimensioning of traffic facilities
Development planning of residential and commercial areas
Development and dimensioning of parking facilities
Planning of junctions and roundabouts
Planning of systems for stationary traffic
Planning and implementation of traffic control strategies
Traffic management systems with traffic control strategies …
are currently being set up in many cities and conurbations in order to better cope with the growing traffic volume. These systems usually include alternative route control systems, the application of which is linked to the development and implementation of comprehensive traffic control strategies.
AlbrechtConsult has specialised in the planning and implementation (supply) of traffic control strategies for all types of construction sites in the greater area of Düsseldorf within the framework of its participation in the "Düsseldorf in Motion" (Dmotion) project. In this context, AlbrechtConsult offers the following services:
Planning and supply of traffic control strategies
Supply services for traffic management systems (e.g. GIS supply)
Parking guidance and information systems
Parking guidance and information systems are …
besides the light signal control, a standard component of urban traffic infrastructures. Using new display technologies (LED), they can be expanded into modern traffic guidance and city information systems.
With the traffic planning experience for the conception of such systems and with the system technical know-how in the central as well as display and transmission technology AlbrechtConsult can offer the entire necessary performance spectrum, which is necessary for the planning and realization of such systems:
Development of source and destination matrix
Location selection of display elements and development of control algorithms
Draft and design of system and display technology
Preparation of tender documents